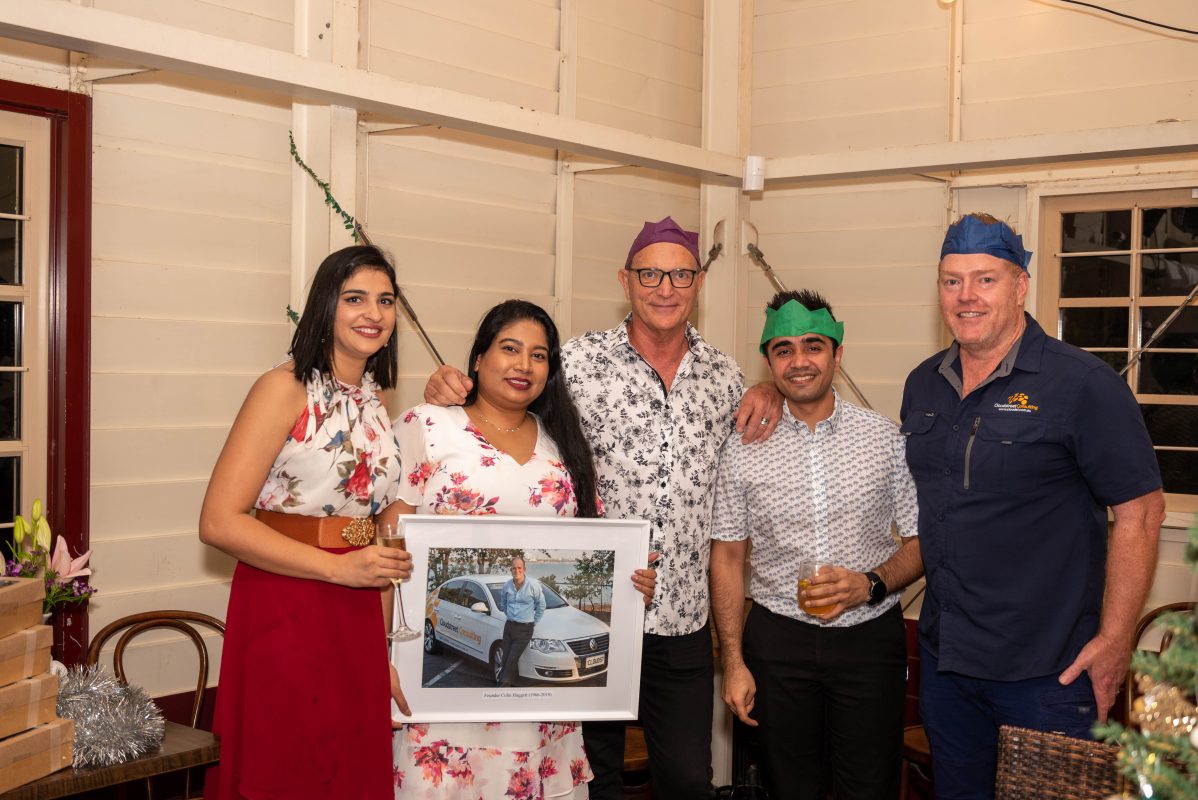 (Left to right) Navneet Juzz, Nawrin Mou (photo of Colin Huggett), Rolf Nilsson, Rahul Shokeen and Peter O'Gorman
Colin Huggett (deceased) was a highly skilled and experienced ICT professional resident of the Northern Territory. He was known as the go-to man for inter-departmental and cross platform problem solving. In 2002, Colin established business support to Business and Government by setting up as a sole trader and recruiting specialized ICT professionals. 
Colin's success resulted in business growth and the establishment of other branches of business such as consulting and training. Colin identified that Business and Government would need to move to cloud-based solutions and be assisted in migrating from legacy systems to cloud-based leading-edge solutions. In 2011, Colin established Cloudstreet Consulting Pty Ltd. The name Cloudstreet was inspired by a book of the same name and refers to the fact that Cloudstreet will provide the path for Business and Government to migrate systems to the cloud. 
While Cloudstreet has a strong focus on recruitment, it has developed a wide range of accredited trainers and resources. An example of the recognition of standards of training delivery by Cloudstreet, is that we are now gold standard training partners with Microsoft.
Having developed a significant team of professionals, when he passed, the company was led by his colleague, Peter O'Gorman. Over time we have grown significantly and now deliver comprehensive up-to-date consultancy to Business and Government. We focus on integrated solutions that are future-ready and predominately cloud-based. We currently employ over 40 staff in Darwin and have demonstrated commitment to the ongoing provision of quality IT services in the Territory.